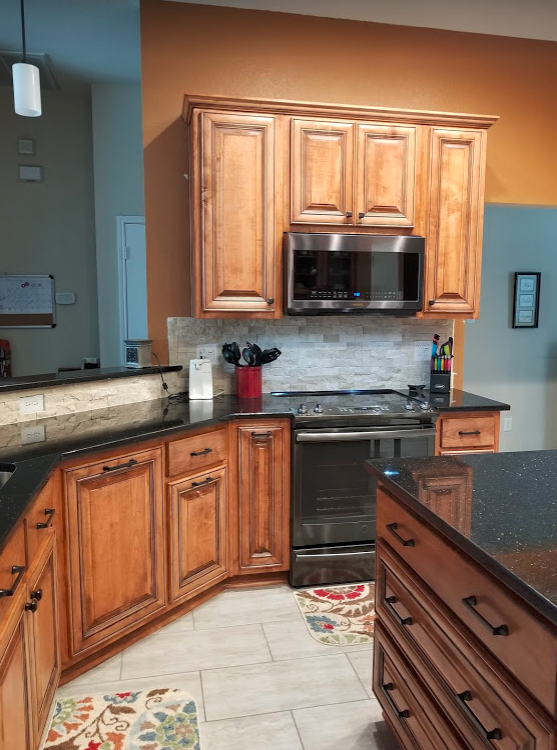 Discover how to hire Kitchen Remodel Contractors.
After making a big decision that it is time for a kitchen remodeling session, it is recommended to take these tips and tricks in order to ensure that your kitchen becomes everything that you were expecting. After collecting enough inspiration, figuring out the remodeling budget and after you have a specific design in mind, it is now a time for you to take your project to the next level and to hire a general contractor.
1.) The first very important stuff that is necessary to take when you are remodeling your kitchen, is to create a list of possible contractors that you would like to work with. It is recommended that you make this list of contractors by asking friends, family members neighbors or coworkers who have worked with them already. This will give you a better idea of how their work looks like, how much they cost, and it will give you a better idea if you like their design or not.
Another option to create a list for possible general contractors is to look online. It is recommended that you look on websites such as HomeAdvisor, NARI, Angie's list. These websites do a great job of being able to help you match a general contractor that fits your specific needs and requirements.
2.) The next step is to research reviews and research business ratings. This is a very important step to do because it is important that the general contractor that you decided to go with has a reputable name and history. Customer reviews are a great source of information or you will be able to find out whether or not this general contractor is worth hiring or not. Thankfully, yelp, Google and the Better Business Bureau will be able to give you a better idea of customer reviews, and the work that these general contractors have done for them.
3.) Once you have a narrow down your list for possible general contractors, it is important to take the time to personally talk to them. It is highly recommended that during this time, you asked any questions or concerns that you may be having. This is the perfect time for you to get an estimate or an accurate quote on the word that will be performed in your kitchen. It is also a great time to discuss a time frame and a timeline. It is recommended that you know ahead of time how long this project will take, and how much it will cost you.
This will help prevent any miscommunication or mistakes from happening during the renovation process. Interviewing a possible general contractor is also a great way for you to finish asking questions that you may have. Some important questions to ask during the interview process or the following. How long have you been in business? Are you certified or have a specific license in regard to this field? Do you have a list of references from your past 3 to 4 projects that I can call? And what percentage of your business is repeat or referrals? Asking all of the questions or talking about any concerns that you may have before hiring a general contractor and before starting the renovation process is highly encouraged. This will give you both an idea of what is expected in the project, and you will be able to have peace of mind knowing that your opinions are being considered.
The last step is signing a contract. It is important to read it thoroughly and ensure that everything on the contract or things that you and the general contractor have already discussed previously. It is important to make sure that names, addresses, and phone numbers are all up-to-date on the contract.
Following these crucial steps will ensure about your kitchen renovation goes as planned and that it becomes a smooth and quick process for everyone.
Related Posts